ROLLIE
Step into the epic world of Ben Ross, where we joined forces with the legendary Rollie Shoes to craft some seriously awesome footwear. We spiced things up with a hint of Margaritas, a dash of Beers, and a whole lot of Dancing. And let's not forget our killer palette of sand, beach, and pink sky – it's like walking on sunshine! This collab is still floating at the top of my mind! So much love.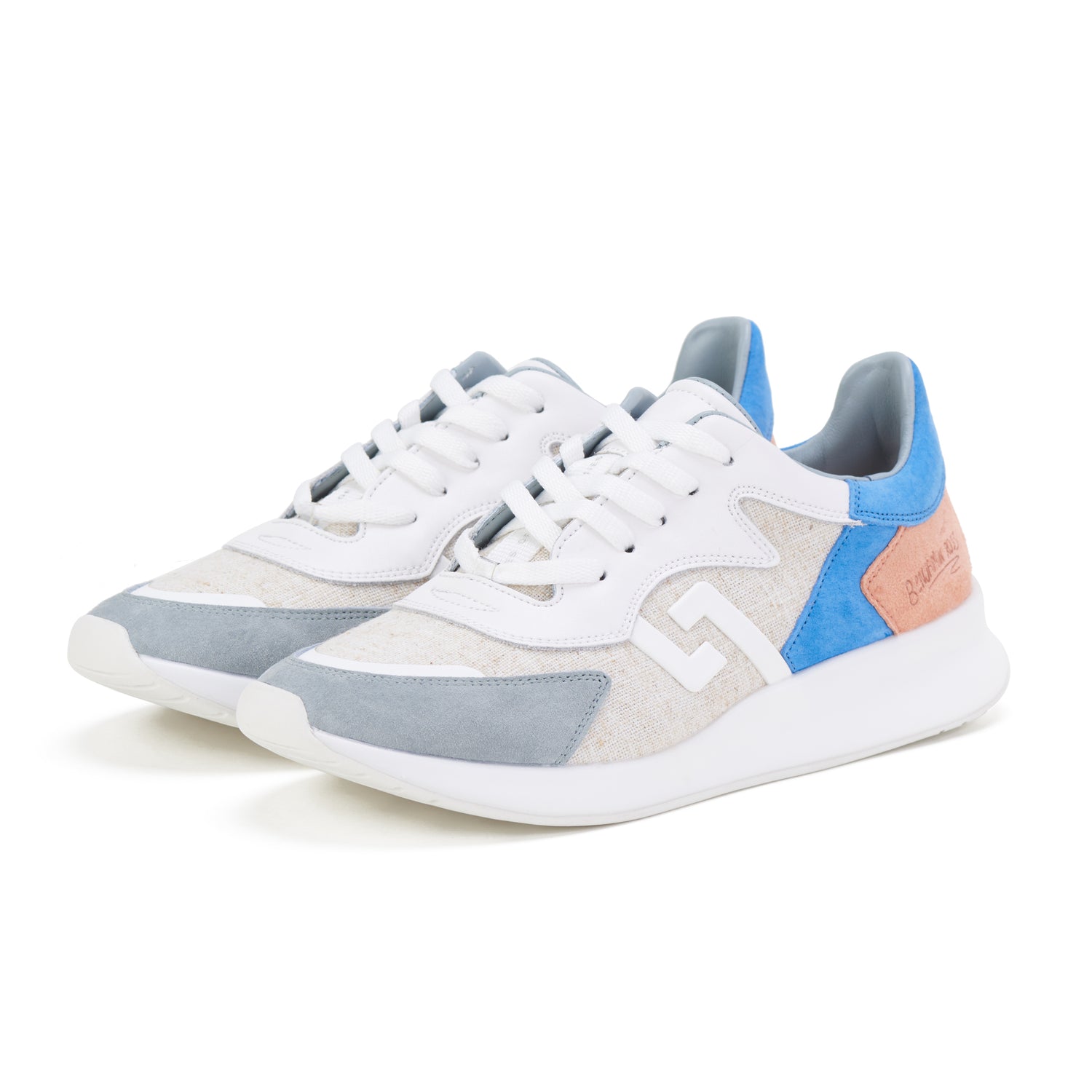 The Ben Ross
A shoe embodying the essence of Benjamin Ross. Made from recycled materials and showcasing natural flavors, the shoe captures the beauty of nature, from the lush green grass between your toes to the comforting sandy sensation. With a touch of sea and a hint of pink sky, the Ben Ross shoe is perfect for a day out in town.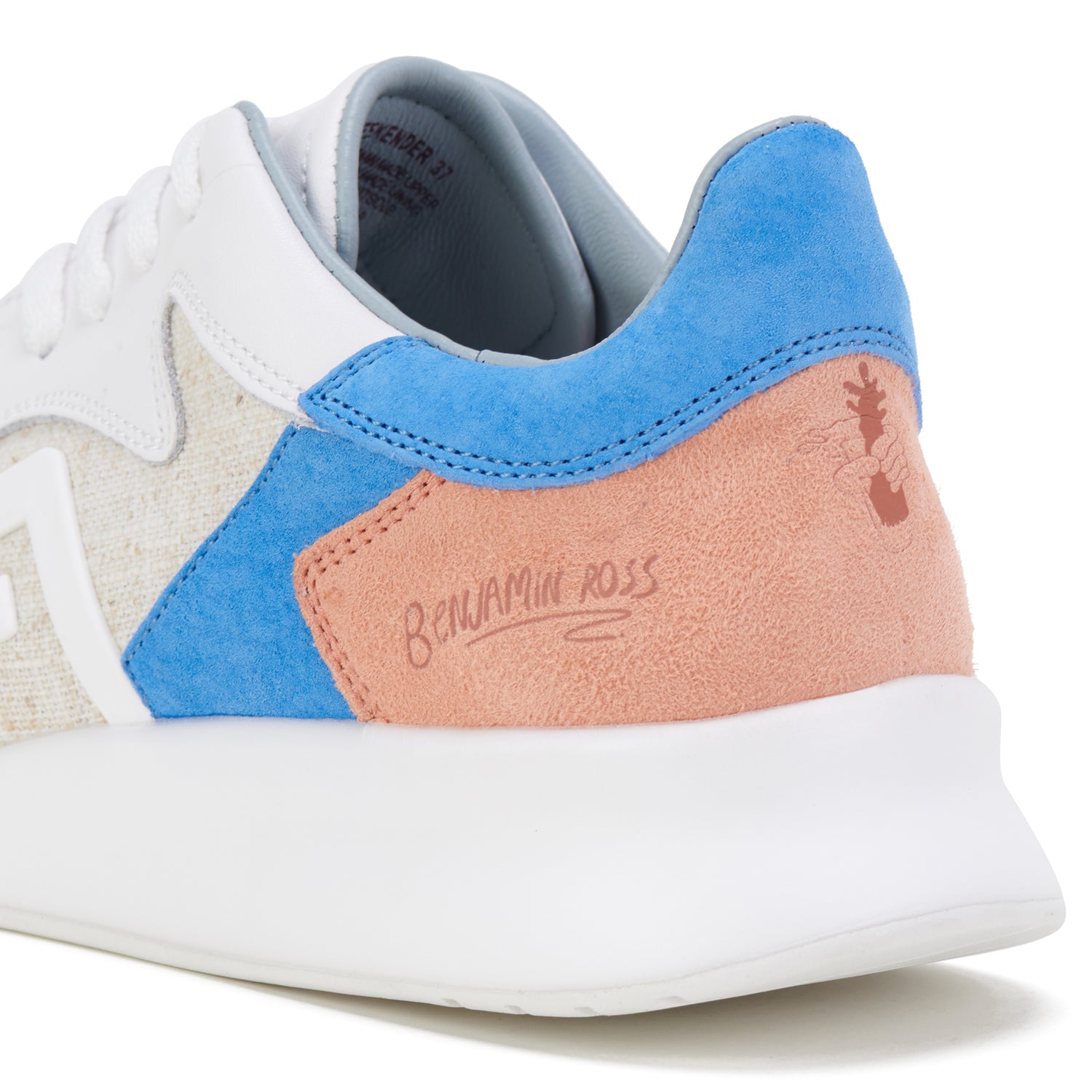 Beer o'clock
On one heel, it's Beer O'clock, and in the other, it's Margarita'ville. Either way, you become the life of the party.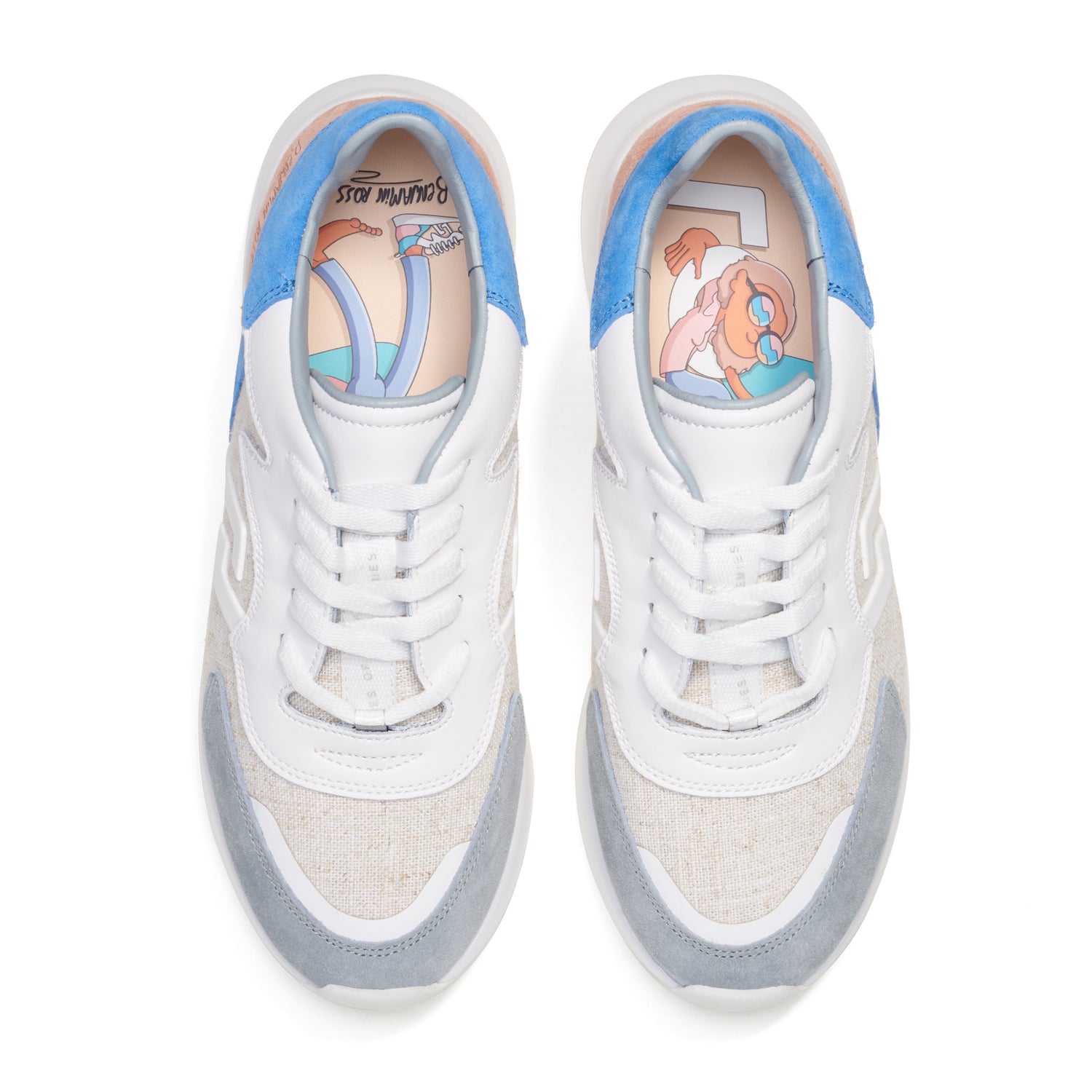 Insoles
The quirky insoles boast a delightful art that sets them apart from any other shoe. If you scrutinize closely, you'll discover something amusing, and oh boy... We certainly meant to do that! that.